Pope Notches a Big Payday
Resistol Bareback Contestant Rides for 90 Points to Finish 3rd at American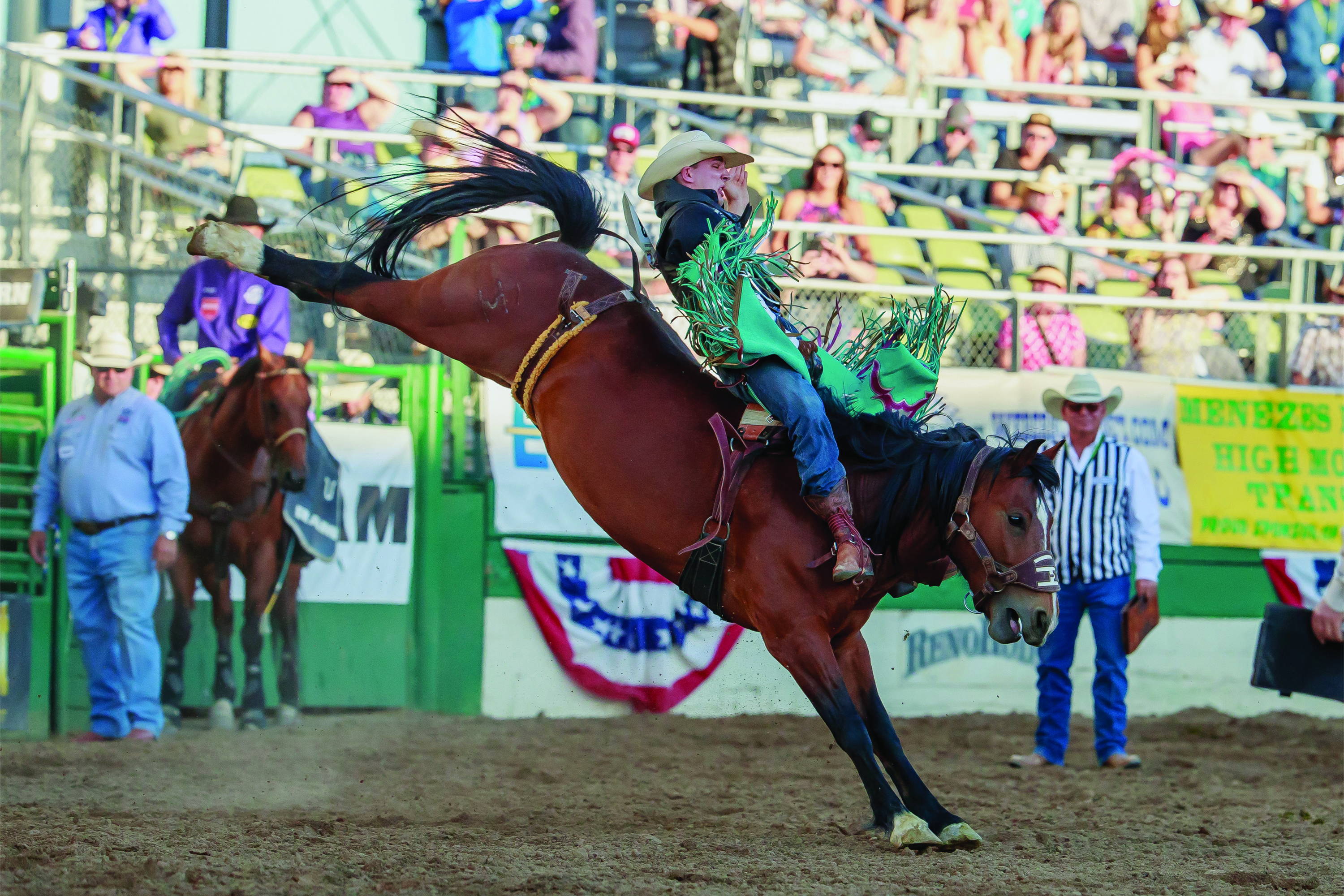 Pope compeating at Reno Rodeo 2021
ARLINGTON, Texas – Over three days in north Texas, Resistol bareback rider Jess Pope plied his trade and had a good time doing it.
As a man who rides bucking horses, Pope got on three of them – one Friday during the "Contender Round" of The American at Cowtown Coliseum in Fort Worth, and two Sunday on the final day of the event at AT&T Stadium in Arlington, home of the Dallas Cowboys.
"There's not a lot of people that get to experience competing in that stadium," said Pope, 23, of Waverly, Kansas. "It's something people dream of their whole lives, and to do something very memorable and very special like that is pretty awesome."
Pope finished ninth in Friday's contest, sneaking into the field of 10 that advanced from the tiny coliseum into the massive stadium that features a video screen as big as many homes. Once there, he put together a solid score of 86.5 points in the opening round of the day to advance to the final four, then rode Pickett Pro Rodeo's Top Notch for 90 points in the championship round.
At most rodeos, that score would win the title outright by a long way; at The American, Pope finished third. Still, the fourth-year pro who attended Missouri Valley College in Marshall, Missouri, took great pride in finding success at the largest paying "one-day" rodeo in the sport – $3 million was paid out Sunday.
"I was finally glad to have some success there," said Pope, who pocketed $10,000. "This was my third time there, and I'd never made it to the four-man round, so to be able to compete for the $100,000 prize was pretty awesome.
"I was happy with the way I rode and the horses I had drawn. That's one place to be happy to (finish) third at and win a lot of money. For a day's wage, that's not too bad."
That's pretty good for two days of work over a three-day weekend. It comes with being one of the elite cowboys in ProRodeo. He is a two-time National Finals Rodeo qualifier and has earned the NFR aggregate title each time he's been there. That's a major accomplishment; just behind the world championship, it is the second most sought after title in the sport.
Over the last two seasons, both of which have been negatively affected by COVID, Pope has earned more than $560,000 in the PRCA by riding bucking horses; $401,000 of that has come at the NFR. Long before that, though, his competitive nature attracted the attention of many around the sport of rodeo, including Resistol, the premier hat maker in the United States.
"I was on Resistol's team in high school, and they've always been really good to me," Pope said. "Obviously, I think it's the best brand out there, and I'm very proud to wear their hats and wear their patch on my shirts."